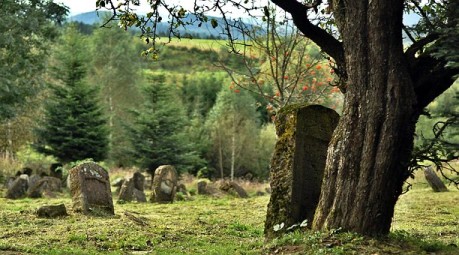 "Remember" is a beautiful sonnet written by the famous English poet of the Victorian Era, Christina Rossetti, who was known for her romantic, devotional and children's poems. One of her most popular works, this poem deals with the themes of love, death and loss and is an expression of Rossetti's way of dealing with the grief of losing someone you held very close to your heart. This poem was written in 1849 when she was just 19-year old but was published much later in 1862 in her first volume of poems " Goblin Market and Other Poems". In this classic Victorian poem dealing with love and mourning, the poet implores her lover to remember her after her death and even if he forgets her, she requests him not to feel guilty but rather to appreciate fondly the memories of whatever good times they had spent together. Though it might be that he forgets her when she is no longer with him, she is content with knowing that she has made a permanent impact on his life and that he is happy and at peace.
Remember | Summary
In the very first lines of the sonnet, the speaker asks the listener, her lover, to remember her after her death, when she goes to a place so far away from him that they can no longer hold each other's hands and revel in their love. The ardently hopes that he shall continue to remember her even after she dies and is no longer around him. Once she embarks on the journey of death, turning her back from him to go far away, she will not have the opportunity to change this and instead turn back to stay. And thus, though she accepts that death is inescapable, she wishes that her lover should continue to cherish her memories.
Once she is gone, they shall not be able to talk about their future, which her lover had planned for the both of them. Maybe they had dreamt of getting married and spending the rest of their lives together, celebrating their love everyday but her leaving would put an end to these dreams of a future together. She requests him to not forget about her then, and keep her alive in his memories.
She then tries to make him/her understand that remembering her is the only thing that he can do after she is dead because once death claims her, it shall be too late for him to give her any advice or offer any prayers for her. Also, after she dies, the only thing left of her would be her remembrance which she requests him to keep in her thoughts as that would be the only way in which she could be with him, offering him advice to cope up with his grief of losing her and praying for his well- being.
She then tells the lover that it might so happen that he may forget about her as time passes, remembering her only now and then and maybe sometimes even completely forgetting about her, thinking about her much later. In such a case, she does not want him to feel guilty and sad for moving on and letting go of her memories. Though she ardently hopes that he shall always hold her close to his heart, regardless of whether  she is physically present with him or not, she does realize that even if he does forget about her, it will not be a terrible thing. She manages to overcome her fear of being forgotten by her lover and rather is content with knowing that he is happy, even if it means letting go of her memories.
She does not want to burden his heart with the gloom and sorrow of her death and tells him that if thinking about her only reminds him about her death and the pain of losing her, it will be much better that he should forget about her and seek happiness. If her death and memory only serves to be a constant reminder of grief and emptiness felt by him when he lost her, she does not want him to think of her. She would rather have him forget her and be happy than be sad in her remembrance. Thus, ending the poem by expressing the true extent of her love for him, she asks him to remember her only if it brings him peace. His happiness matters more to her than her fear of being forgotten because the love they shared is very pure, being a source of joy, not sorrow.
Remember | Analysis
Remember me when I am gone away,

Gone far away into the silent land;

When you can no more hold me by the hand,

Nor I half turn to go yet turning stay.

Remember me when no more day by day

You tell me of our future that you plann'd:

Only remember me; you understand

It will be late to counsel then or pray.

Yet if you should forget me for a while

And afterwards remember, do not grieve:

For if the darkness and corruption leave

A vestige of the thoughts that once I had,

Better by far you should forget and smile

Than that you should remember and be sad.
Written in the form of a Petrarchan sonnet, the poet follows the rhyme scheme ABBA ABBA CDD ECE. like in all other Petrarchan sonnets, in this poem too, the volta occurs after the octave as it is from the the 9th line that the poet's line of thought changes and instead of pleading her lover to remember her after she is gone, she is now ready to forgive him for forgetting her as long as it gives him happiness because nothing matters more to her than her beloved's happiness. She would rather have him forget her and smile than remember her and be sad. Thus, as the sestet starts, there can be seen a complete change in the poem's main argument which is signaled by the use of "yet".
The repetition of the word "remember" constantly emphasizes the main theme of the sonnet and also makes the speaker's request to her lover more earnest and intense. The tone of the poem is very subtle and subdued, but at the same time it is also laced with fervent appeals which as the poem nears its end, changes into peaceful acceptance resulting out of the speaker's heartfelt love for her lover and her ardent desire to see him happy even if the happiness comes at the cost of him having no remembrance of her. What is remarkable is that despite dealing with the gloomy themes of death, remembrance and memories, the poem does not appear to be sad and mournful at any point. The plain and direct speech with which the speaker addresses her lover, lends intimacy and tenderness to the verse and despite the underlying theme being that of loss and sorrow, the poem does focus only on the poet's sentimental desire to be remembered, instead it also delves into the purity of the love shared by her and her beloved and her selfless desire to see him happy even if he forgets her.
The poem is an apostrophe, that is, a direct address to someone, namely the poet's lover, which though is not clearly mentioned in the beginning, becomes apparent as the poem progresses. Rossetti makes use of several literary devices in the sonnet such as enjambment, repetition, anaphora and metaphors such as seen in "silent land".
While from the title it appears that the sonnet's main theme is that of death and memory, of remembering someone long after they are gone, in reality, the central idea explored in this piece is not that of loss or remembrance, but rather it is love which forms the soul of the poem. It is love which makes the speaker plead with her lover to not let go of her memories when she dies and it is love when upon realizing that her memories might cause him pain, she asks him to not feel guilty about forgetting her, wishing only for his happiness in all the cases. Thus, it makes for a beautiful love poem, that in a very subtle way, highlights the true meaning of love and the selflessness that is the mark of a love as pure as the one that existed between the poet and her beloved.